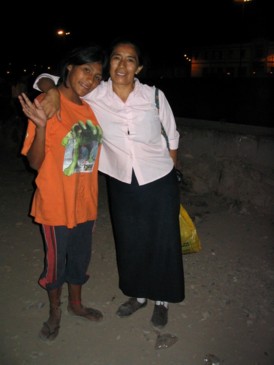 two friends each other trust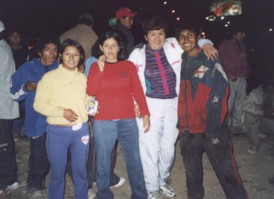 young girls pregnant of the street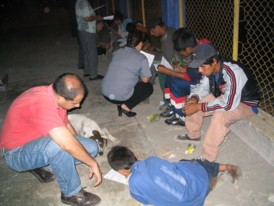 streetworker help the childern for write and read the letter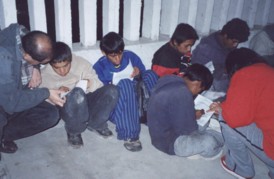 very difficult for full of drug
New Working Areas
In the development of the first stage of work, ?Motivation?, the educators are gathered in 4 groups, to leave to the streets of Lima and Callao to look for children that are living there in the streets.



The new areas are:



-Puente Nuevo Zarate

-Por la Entrada en Huaycan

-Esquina Av. Abancay con Av. Grau

-Av. Javier Prado con Paseo de la Republica

-Av. Peru con Puente Duennas

-Independencia Av. Tupac Amaru, cerca de Metro

-El Preventivo Juvenil (Shelter of the National Police) of San Juan de Miraflores



We stopped to work with the children that are living in the center of Lima for a while, because several groups are working in this area and we had a lot of work duplicity.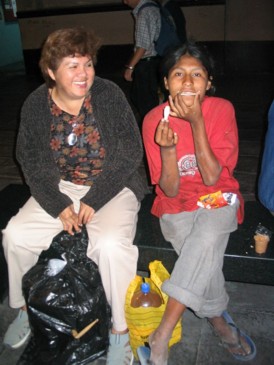 Mary talk with Isabell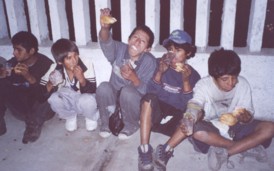 the boys is very hungry, have eat and drink for bringing from the streetworker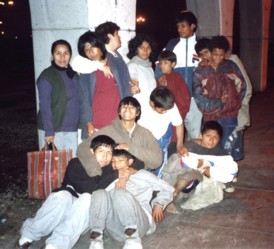 streetworker with childern the street in the night