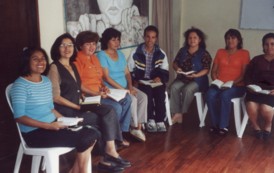 Streetworker the Center Shama pray for our work with the streetchildren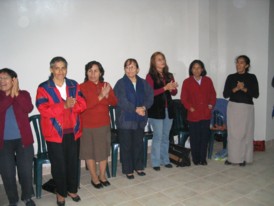 read and estudy the bible, sing and pray
Prayer group
Every Saturday from 2 o'clock p.m. up to 6 o'clock p.m. we meet to pray togehter.

You are welcomed to come and to take part in this prayer time, as well as Gods Word tells us in Lamentations 2

If you are not able to come every Saturday, you can pray in you own house. Center Shama will publish every month all the different reasons of the institution to pray for. So everybody can support us in prayer. The intercession sustains us and helps us to continue, to be able to fight against the enemy and to lift each boy of the street.



Some points to pray for:



- For our children of the street, so that they don't collapse more in the bad habits and that God takes care of them and protects them.

- For the children and adolescents that will live in the refuge house; that God prepares their hearts to be sensitive to the his call .

- For the construction license; they have already approved the architecture planes and structures planes, they lack the planes of sanitariums and electricity.

- For the steps with the Sunat, to be entity perceptora of donations.

- For the projects surrendered to the foreigner's institutions.

- For the necessary money for the construction of the Refuge House.

- For the people that will work in the house

- For the projects of maintenance of the house, bakery, recycling project, training school, forest nursery.

- For the educators of the street, for spiritual, emotional and physicall strength .

- For the advance of the Training School at national level.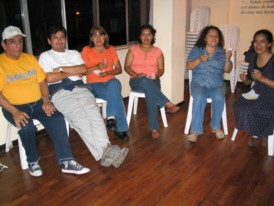 with each other brother and sisters, together pray en sadurday